Welcome to Quilter's Corner!
Quilter's Corner is Open Mon-Sat 10-5pm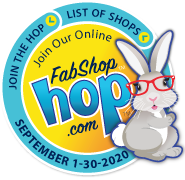 Please do not come if you are not feeling well or have been around someone who has been sick! As concern over COVID19 remains, please be assured that we are following health and safety guidance as prescribed by the Virginia Department of Health.
Quilter's Corner Longarm Quilting Service remains available! We are providing curbside drop off and pick up of your quilt. Below is the Longarm Form to download, print and fill out. 2020.02 QC Longarm Work Order
As an Authorized Brother Service Center our machine servicing and repair is continuing to operate. We will be happy to check in your machine curbside! Please call to let us know you are coming so we can be ready for you. Our service technician available on an "as needed" basis.
Have you named your sewing machine? Do you plan vacations around a craft show or quilting retreat? Designed for enthusiasts – by enthusiasts – Stitching Sewcial will feed your passion for all things sewing, embroidering, quilting, and even appliqué! Thanks for joining us here on the official Brother Sews, Stitching Sewcial blog. Explore, learn and remember — being creative isn't a hobby; it's a way of life!
Your Health is our #1 Priority!
We still encourage you to shop online! Our website has more and more items for purchase every day! We are here for your sewing, quilting and embroidery needs! Quilter's Corner offers support to a broad range of personal backgrounds and experience levels…from beginner to advanced.
We will be evaluating our response to COVID19 on a daily basis, and will let you know immediately if we need to make any changes to our hours of operation or other aspects of our business.